Forumotions forums are natively compatible with the Topic'it app plugin. Forum owners only need to set it up to access Topic'it app settings for their forum. To do so, the first step is to link the Forumotion forum and the Topic'it account of the forum administrator.

To link a Forumotion forum to the Topic'it app, please visit your Topic'it account here.
Once logged in, you just need to associate your Forumotion forum by clicking the "Add a forum" link.
Forumotion forums already have the Topic'it API configured, which allows them to communicate with Topic'it servers. No plugin download or installation is required. Directly copy/paste your Forumotion forum address in the field of this step "2. Verify Topic'it plugin installation" and then click the "Check your installation and settings" button.

The Topic'it API of the forum will be automatically detected and validated. You will get an activation key :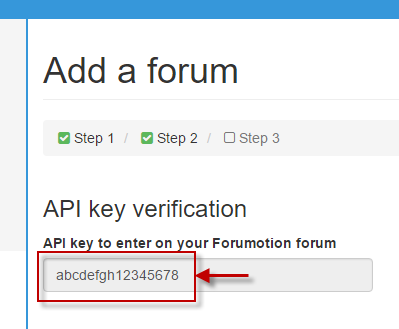 Copy/paste the API key on your Forumotion forum: Administration panel >> Modules >> Topic'it >> Link your Topic'it account.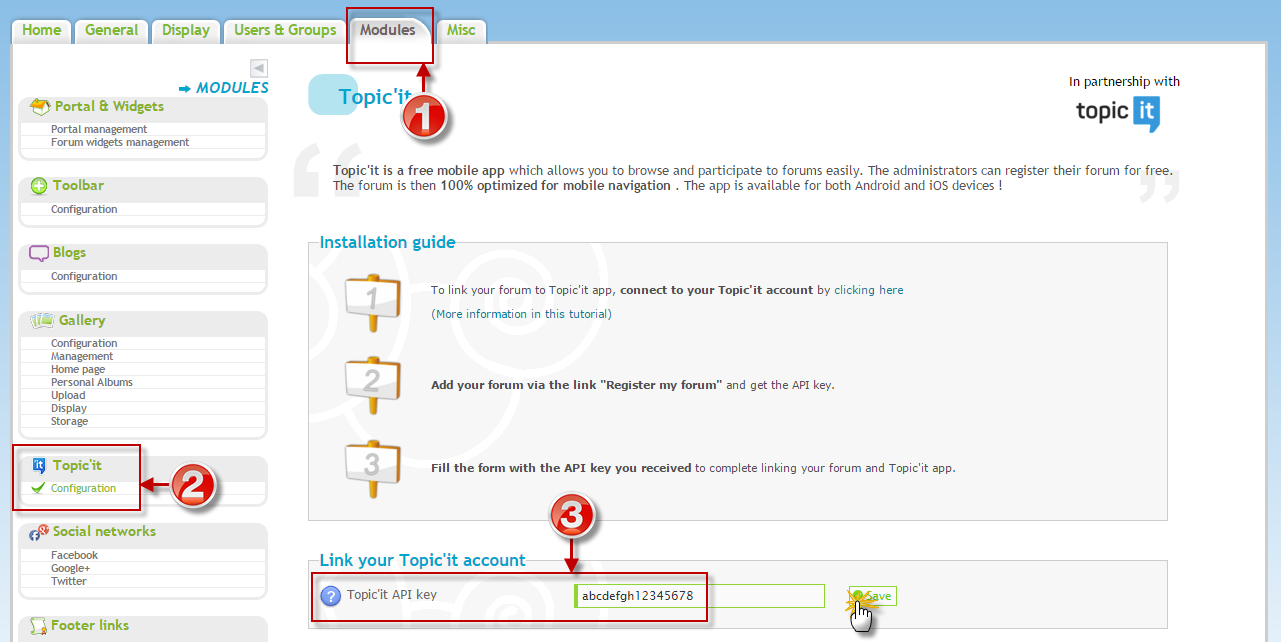 To finalize this setup, go to your Topic'it account and click "Complete configuration" :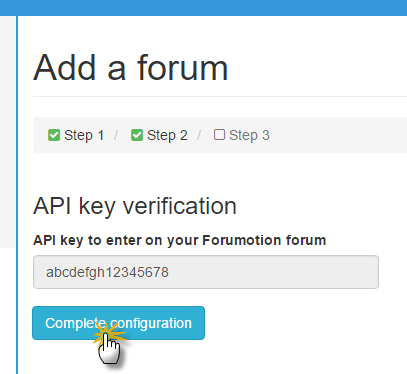 Well done! You successfully configured your Forumotion forum on Topic'it!