As soon as you have finished installing the Topic'it API on your forum, you can start configuring it. To do so, enter Topic'it administration panel and fill the API information related to your forum (see the Extensions tab>> Topic'it>> Topic'it setting) :

To get these information go to your Topic'it account then click "Add a forum" and paste your forum URL at the bottom of the page under "Verify Topic'it plugin installation", finally click "Check your installation and settings".

Topic'it will automatically detect if the plugin was correctly installed on your forum: which will complete the first step. You will then be able to enter your forum information such as its name, description, logo and banner. All these information will appear for your forum in the search results pages of the app.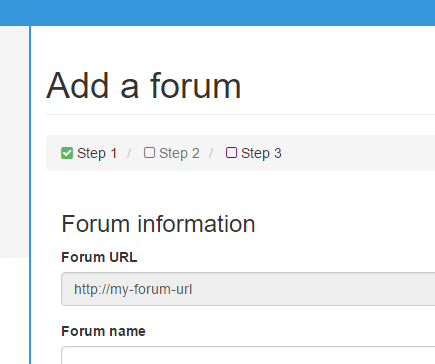 Then click the "step 3" button at the bottom of the page. You will then get the API key for your forum.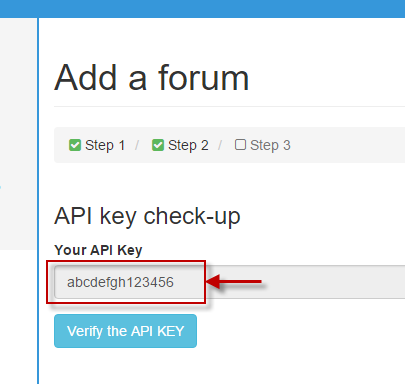 Now that the previous steps are completed you will only need to copy/paste your API Key in the proper field on the administration panel of your phpBB forum and save. You can also modify your Topic'it preferences here (which is not required to complete the installation).

A message will inform you that the configuration has been updated:

Well done... You just set up Topic'it on your forum.